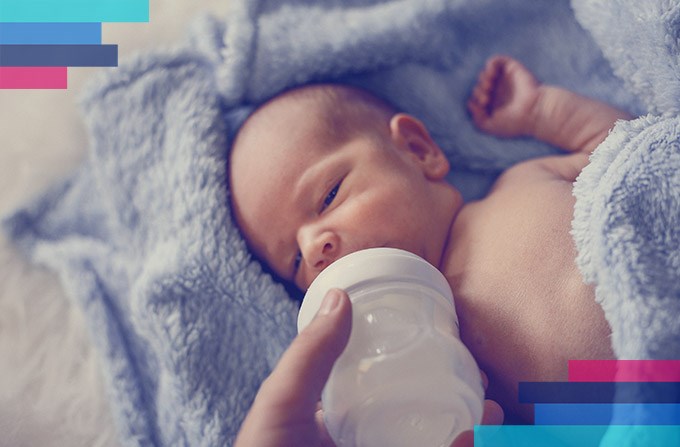 The rules on liquids in carry-on luggage are very strict. However, they do not apply to water, food or milk for your baby.
Milk and beverages for children on a plane
When going through security checks at the airport, you should present all the drinks that your child needs for the journey. Parents may be asked to taste any milk or food they want to bring on board.
Most airlines – both regular and low-cost – have microwaves on board, so that you can ask a flight attendant to heat your baby's milk or food when your child gets hungry.
When traveling with older children, you can buy bottled water or juice once you're through the security check.
Remember!
The air in a typical airplane cabin is very dry, so you should drink more than usual to stay hydrated.