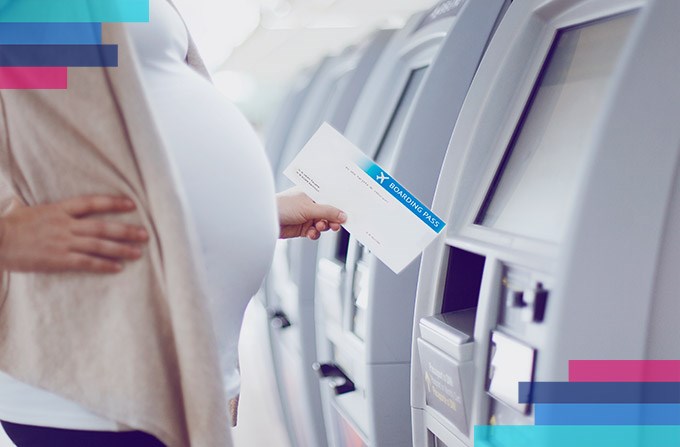 Even if you feel perfectly fine, you should take care of yourself in the late stages of pregnancy to reduce the risk of preterm birth. Also keep in mind that aircraft seats are usually uncomfortable.        
Flying in the third trimester of pregnancy
In general, airlines will not allow you on board after the 34th week of pregnancy (each airline has its own regulations). In addition to preterm birth, there is a risk of circulatory problems caused by sitting for long periods of time. The rules and restrictions for pregnant travellers are set by individual airlines – for detailed information, contact our Call Centre.
If you decide to travel by air, ask your doctor for a note confirming the week of pregnancy. It will help avoid problems at the airport. Some airlines provide their own forms that must be filled out by a doctor.
You should also consider packing a bag with everything you may need at the hospital – just in case the delivery occurs earlier than expected.
Remember!
Before any flight, you are strongly advised to visit a doctor to make sure that it's safe for you and your baby to fly.